Do you know where the GFCI reset buttons are located in your home? Apart from searching for defects and other areas of concern during a home inspection, one of my major goals during the walkthrough time with my clients is to familiarize them with the major systems in their prospective new home.
I spend a lot of time going over electrical issues with buyers. Apart from common defects like miswired outlets, exposed wiring and issues at the electrical panel, we talk a lot about GFCI receptacles. Most of you are familiar with them. GFCI outlets can be identified by the test and reset buttons located at the outlet and are designed to protect you in the case of a ground fault and prevent possible electrocution.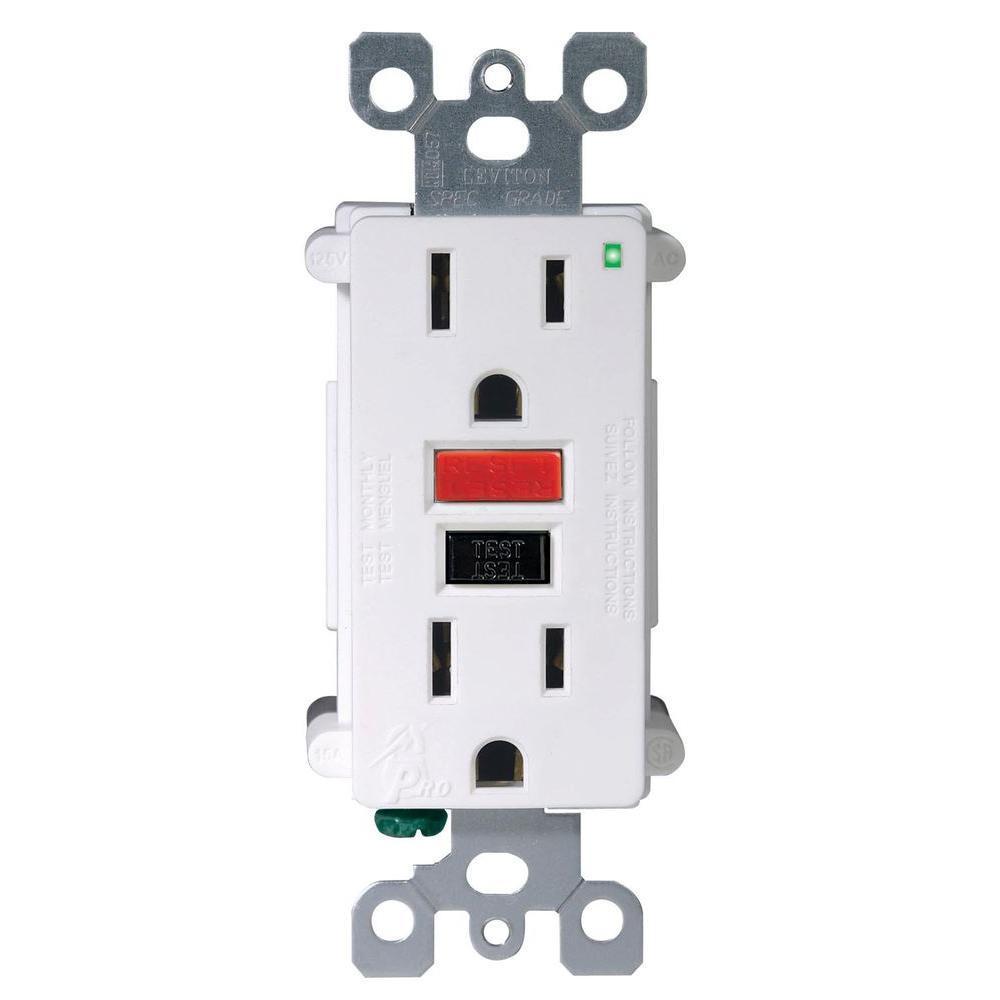 A GFCI constantly monitors the power that flows through a circuit. If it detects even a small difference in the current flowing in to the circuit from the current that is returning, it cuts the power to the outlet almost immediately. By doing so it can save your life.
GFCI outlets have been around since the 1970s and are typically found anywhere around the home that is a damp environment. Commonly they are located (or should be) at bathrooms, kitchen countertops, laundry areas, unfinished basements, crawl spaces, garages and at exterior outlets. If a GFCI cuts power to an outlet, a reset button is going to have to be pushed to restore power to it.
Now, about those reset buttons.:I've already mentioned that a GFCI outlet can easily by identified by the test and reset buttons that are present at the outlet. But not all GFCI protected outlets in a home will have these buttons. If placed at the beginning of a circuit, a GFCI outlet that is wired correctly will protect all downstream outlets in that circuit, even if they look like standard household outlets. A good example is a home with three bathrooms. Although all bathrooms have GFCI protection, there may be only one outlet that is an actual GFCI receptacle. The others are protected by correct wiring at the GFCI and being downstream of it in the circuit. Other examples are exterior outlets that may be protected by a GFCI at the garage or in the basement , kitchen outlets that are protected by a GFCI further down the countertop, or a GFCI breaker that is located at the electrical panel that is protecting all outlets in that circuit.
The point of all this is that you need to know where to go to reset your GFCIs once they trip. While I go over reset locations with my clients during the inspection or walkthrough, I've had a number of calls over the years , after my clients have moved in to their new home, that have gone something like this: Hey, Dan, I've got no power at my exterior outlets. What do I do? My response: You've likely got a tripped GFCI at another location that you need to find and reset. To this point, I've never had a case where this didn't take care of it. In the end I'll say this though, I'm glad they called me and not an electrician. If you call an electrician for this, chances are he's going to come out to your home and push the reset button for you. That's $1 for pushing the reset button and $149 for knowing where to push it. Save yourself some cash, a headache, and maybe even some potential embarrassment and learn where your GFCI reset buttons are.